Friday Lovelys to share.
I always find the neatest things on the Internet.
I want to habitually share them, yet always forget.
So here is to always remembering......this week.
~ 10 Lovelys ~
Topsy Turvy Doll Tutorial from Handmade Charlotte
2.
Thrift Core
is a very cool blog if you are "young" (younger than me), grew up in the 80's and 90's and love thrifting, collecting and antique boothing. She is VERY fun, not to mention helpful. I would call myself her #1 fan but that would be a little "Misery" creepy.
3.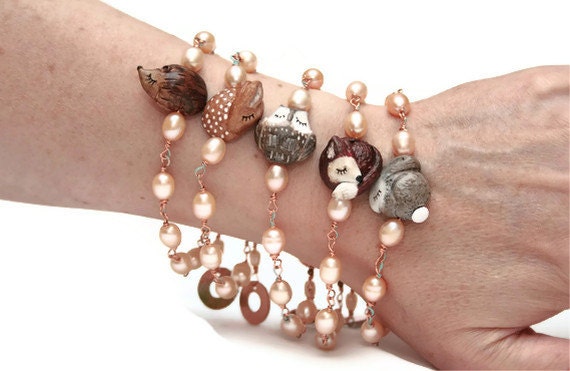 I want it!!!! Really, really badly. LOVE this Woodland Bracelet from hARTjewelry on Etsy
4.
I love finding these patterns and making them up for children in our church. It helps with quiet worship.
Plus, these types of things are just nice to have around when quiet time is needed.
The original pattern for composition books is found at
Splendorfalls
tweaked it and made a coloring book caddie. So Bravo to ALL the wonderful people who do all the math , then tell us what to do in their sewing tutorials. :)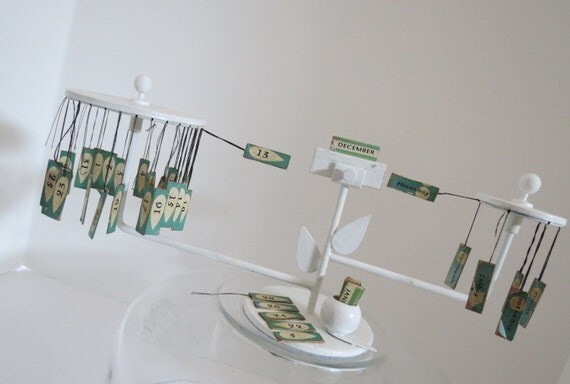 Jesus in the Thrift Shop by Deborah Akel
Jesus in the Thrift Shop is pretty much one of my favorite articles of all time, in the history of forever. You know how you forget 99% of what you read or see online. This article has stayed with me over the years. I guess it touched me some how. I can't explain it.
(And in fact, my daughter and I have a thrift store game, based on this article.
I guess in a way, this article was life changing for me. More about that later).
But

really

read it. It's so tender and sweet

.
7.
If you LOVE children's literature and lean towards the nerdy side, check out this article I found. I was so excited. My children and I loved Island of the Blue Dolphins.
Archaeologists think they have found her cave.
8.
Speaking of books!!! Holy Cow, thanks Random House!
They have accumulated tons of 2012 Book Lists. I. Love. Book. Lists!!! OK, ready, set....GO!
9.

Easy tutorial on how to make this lovely New Years Candles.


I love easy AND pretty.



and drum roll please.........



10.






My Favorite Lovely of the week is my grandson frolicking




in his marshmallow world in

Lake Kiowa, TX

.







**************************************************************************************************



Be blessed and be a blessing!





Choose Joy!



((((Hooches and smugs))))